Scapa Soft-Pro® Hydrogel technology is comprised of solid polymer gel formulations. Our proprietary formulations are available with different adhesion levels and water content ranging from ~30% - ~70%, allowing us greater control over the adhesion strength, cooling properties, and moisture absorption abilities. Because our hydrogels aren't limited by the typical 90% water levels, they support higher fluid absorption rates via osmosis which can lead to improved patient outcomes. Our hydrogels are biocompatible, translucent, breathable, cushioning, and superabsorbent. Although burn care is the leading application for hydrogels, ours can act as vehicles for therapeutic active substances, and are suitable for consumer wellness, advanced wound care and medical device applications.
Our patented Pro-Ionic™ polymers can be added to any hydrogel formulation. Pro-Ionic™ hydrogels are ideal for electrically-conductive applications. They also promote autolytic debridement and control bacteria to expedite wound healing.
The selection and development of skin-contact adhesives requires careful consideration due to the complex and varying nature of human skin and the purpose of its application – whether it be deciding to attach a wearable medical device to the body for a continuous and long-term duration; to apply a serious wound or burn care dressing; or to affix a Band-Aid to a simple scratch. Scapa Healthcare brings a breadth of expertise in working with all leading forms of adhesive materials – Hydrogels, Silicones, Polyurethane Gels, Acrylics and Hydrocolloids. This gives our team the flexibility to recommend the adhesive formulation – coupled with the optimal substrate -- that is best for every customers' unique project, based on the needs of their end-users for advanced wound care, medical device fixation, or consumer wellness applications.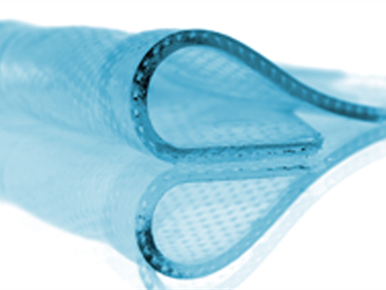 Features:
Soothing

Cooling

Absorbent

Translucent

Flexible & Comfortable

Biocompatible

Applications:
Advanced Wound Care
Painful wounds

Burns & Scalds

Radiotherapy wounds

Leg ulcers

Moderate-to-highly exuding wounds

Surgical/suture sites

Tissue Engineering
Consumer Wellness
Minor cuts & grazes

Household burns

Blisters, bunions, corns, & calluses

Cosmetic and skin care