Scapa Healthcare provides a full range of sterilization services to global medical device and pharmaceutical companies. As a leading strategic outsource partner, we have a proven track record of technical expertise to support a wide range of product sterility requirements.
Our team utilizes an integrated approach to tailor services based on customer needs; this provides our clients with the whole spectrum of sterilization irradiation services.
Our gamma irradiation facility in
Gargrave, UK
can sterilize a wide variety of medical devices and pharmaceutical products composed of different materials, densities, dose requirements and material composition. Our facilities meet the highest standards of compliance, including ISO 13485 and ISO 11137 accreditations.
Read more
here
.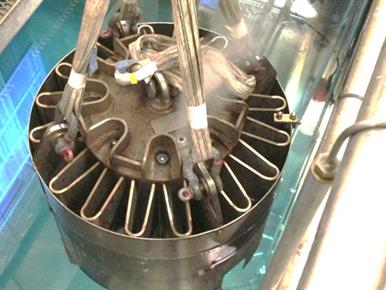 Key Service Offerings
In-house Gamma irradiation facility with Cobalt 60 Gamma radiation, enabling us to:

Process products through a tote irradiation plant
Perform precise dose work using an in-house turntable
Achieve flexible lead times to meet customer requirements

Dose establishment & bioburden determination
Product validation (Method 1 and 2 and VDMAX)
Microbiology Quality Assurance services
Product stability
Regulatory Compliant Sterilization services
Technical expertise in election beam sterilization and ethylene oxide sterilization services
Warehousing and global distribution arrangements