High levels of quality control combined with our commitment to strong manufacturing processes result in consistent, quality products. We have extensively invested in our quality control systems and people.
You can feel confident that your products are manufactured to the highest level of quality and care. We have CE Marking capability to place products into the European market in collaboration with customers via their own brand labeling route. Our sites are registered to ISO 9001 and ISO 13485.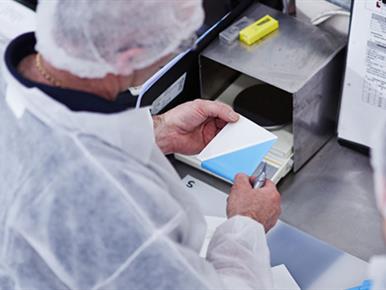 Our facilities are FDA Registered for
Contract Medical Device Manufacturer

Medical Device Manufacturer
Medical Device Repackager/Relabeler
Scapa Healthcare provides in-house regulatory services for the design, development and manufacturing of Class I, II and III medical devices. Learn more about our Regulatory Services here.