A key factor of the Scapa Healthcare operation is sustainability. With multiple manufacturing facilities across the globe, we understand how crucial it is to reuse and recycle in order to minimize our environmental impact. The two most significant inputs of the Scapa operation are gas and electricity; our team continues to implement and monitor energy management systems to aid in the reduction of consumption.
In addition to these guidelines, Scapa also monitors environmental performance through a variety of methodologies. These measures include, but are not limited to, (1) electricity and gas consumption for manufacturing operations, (2) fuel used for heating, (3) use of natural resources, and (4) disposal of waste.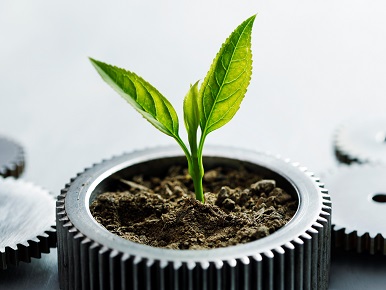 Key Initiatives Include:
Encourage local recycling of metals, wood, cardboard, plastics, and paper

Measure, monitor, and set targets for emissions annually

Encourage adoption of ISO 14001 to standardize environmental systems

Provide environment-specific training to employees

Comply with environmental safety laws globally and aiming to exceed standards
2021 SWM International ESG Report
In January 2022, SWM International released its 2021 Environmental, Social, and Governance (ESG) report as part of its ongoing efforts to increase transparency around its ESG strategy and initiatives. The report highlights the Company's commitment to sustainable business practices and how it is addressing key ESG areas of focus.

Among the highlights in the report are areas important to the Company's strategy:
SWM employees and their health, safety and development

SWM's culture that allows for honest conversations, diversity of thought, teamwork, creativity, and innovation

Customer relationships and SWM products

Governance oversight and policies to support integrity and ethical behavior throughout the four continents where SWM operates

Commitment to excellence in everything, including supporting local communities

SWM's responsibility to further integrating environmental practices into its strategies