Scapa Healthcare offers a broad range of Acrylic adhesive technologies as part of the Scapa Soft-Pro® Adhesives portfolio. Featured attributes include full spectrum of breathability and adhesion levels, as well as compatibility with Gamma, E-beam and EtO sterilisation. Our acrylic adhesives are ideal for wearable medical device fixation and consumer applications.

Our full range medical grade acrylics can be provided in solvent-based or water-based solutions

Scapa Healthcare brings a level of knowledgeable experience with leading types of adhesives in addition to acrylics. Our Scapa Soft-Pro® Adhesives portfolio also includes Polyurethane Gels, Hydrocolloids, Hydrogels, and Silicone Gels. Our team of experts can recommend the appropriate adhesive formulation that is most beneficial to our customer. For more detailed information on our acrylic adhesives technologies, contact us today.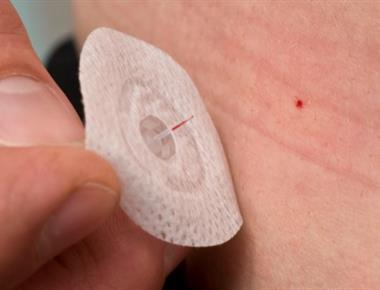 Features
Secure fixation to skin

Bond well to substrates

Broad range of adhesion levels

Variety of wear time options


Biocompatible
Substrates Coated or Produced
PU film

PU and PE foam

Hydrophillic PU foam

PET, PE, PP non-woven fabrics


PS non-woven fabrics

Elastometric and charcoal cloth

non woven fabrics

Applications
Negative Pressure Wound Therapy

Insulin monitoring

Continous drug infusion

Pulse oximetry


Defibrillators

Catheters

IV fixation

Nasal line & tube securement

First aid

Sleep aids

Adherent borders