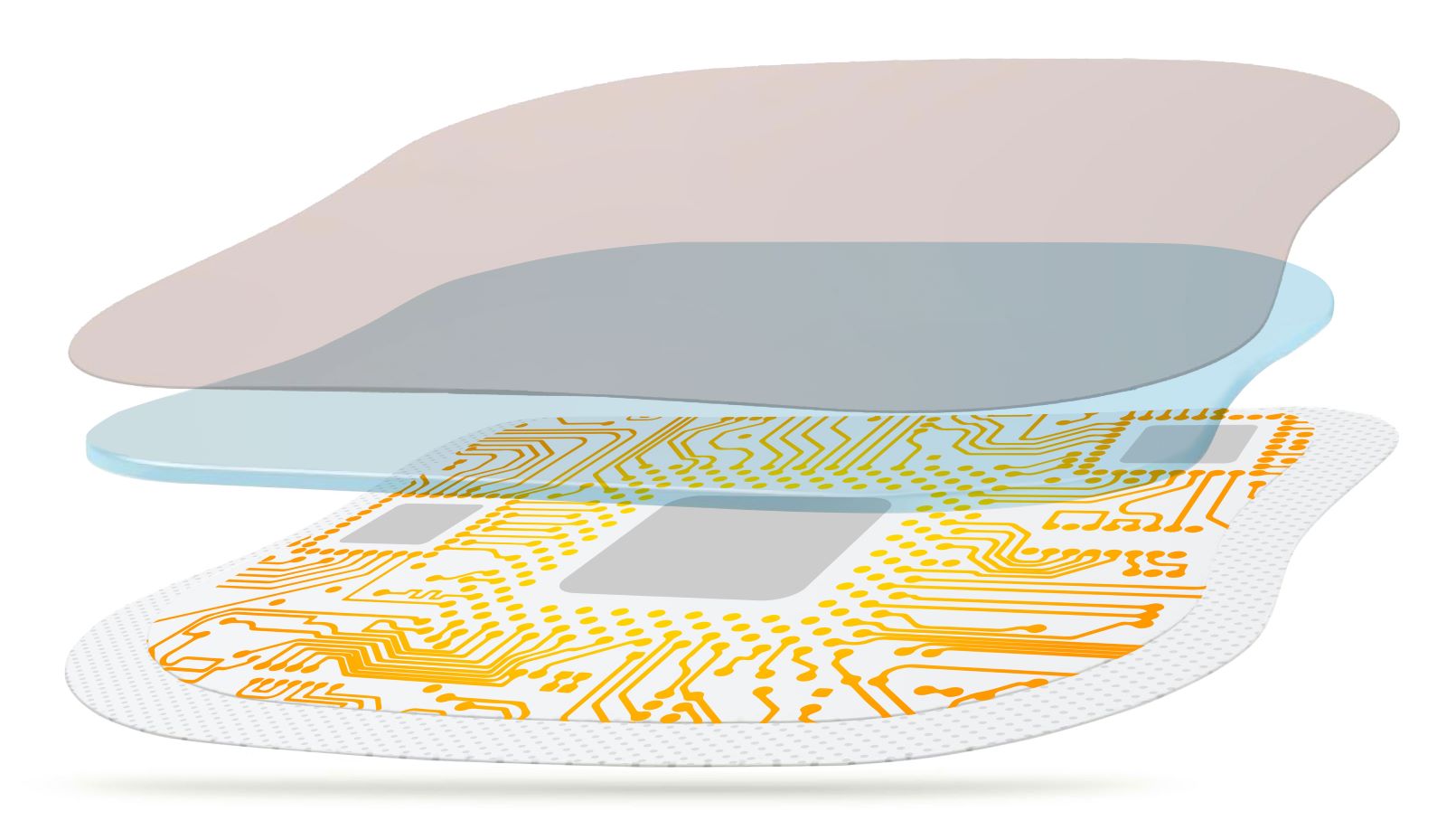 16 Aug, 2022
/
Category:
Advanced Wound Care
Medical Device Fixation
Leveraging Electronic Sensors in Smart Wound Dressings
Wearable technology has proven essential to developing pathways for deeper engagement among doctors and patients in today's healthcare environment. To date, wearable devices such as smart watches that provide instant monitoring capabilities has given consumers easy access to basic healthcare data. Combining wearable technology with telemedicine has proven effective in remote diagnosis and avoiding unnecessary office visits. And now, new approaches to wound management are exploring the potential of smart wearable devices that deliver real-time data to patients and physicians.
Although smart wearable devices can provide instant access to key vital signs related to a person's daily health, smart dressings are designed to monitor wound status and help optimize treatment plan for better outcomes to patients. By designing a wound dressing integrated with wearable sensors that measure wound biomarkers such as pH and temperature of the wound, patients and physicians can spot potential changes in conditions that can signal an impending infection as well as general information about wound healing status.[1]
Utilizing Advanced Monitoring Capabilities to Drive Better Outcomes
Wound dressings that incorporate so-called "smart" features have already matured past the initial phases of development. The first significant iteration of smart wound dressings provided active monitoring capabilities that could detect potential bacterial infections. This not only helps prevent infection but also reduces the work of subsequent dressing removal after wound healing.[2]
Now, smart wound dressings are on the cusp of evolving yet again, this time with the integration of technologies that allow for real-time monitoring capabilities of wound status. Wearable bandages that incorporate microprocessors and support wireless communication can now not only detect the presence of specific markers but also provide measurements of those parameters to a patient's physician. Wound dressings with these smart monitoring capabilities can release therapeutic drugs automatically and semiautomatically, which helps to support better outcomes in wound management.[3]
The early detection of wound biomarkers is of particular relevance for patients and physicians treating chronic wounds. Chronic wounds are prevalent among older adult populations and a significant driver of healthcare costs. While dressings pre-loaded with drug treatments have typically been used for chronic wound management, combining this approach with real-time monitoring capabilities can potentially expedite the healing and recovery processes.[4]
The multifunctional capabilities of smart dressing materials are another key advantage of this emerging wound care methodology. Dressings developed with colorimetric capabilities generate fluorescent "signals" on the bandage itself that signify unique bacterial risks[5], aiding in rapid identification and diagnosis of potential infections. Additionally, bandages designed with flexible substrates and dressing materials can support the embedding of sensors directly on the surface.[6]
Key Benefits of Smart Wound Dressings
Warning of potential infections: Smart wound dressings can detect if pH becomes more alkaline, which can indicate a possible infection.[7]Automated drug disbursement: Smart dressings enable on-demand drug delivery at the site of the wound and personalized to the patient.[8]
More informed healing process: Flexible microelectronics embedded within wound dressings enable comprehensive real-time monitoring of biomarkers.[9]
Scapa Healthcare is an expert in the development and manufacturing of advanced wound dressings. We offer a full range of materials to develop highly effective dressings, as well as best-in-class innovation, design and manufacturing solutions. To learn more about Scapa Healthcare's advanced wound care technolo



---