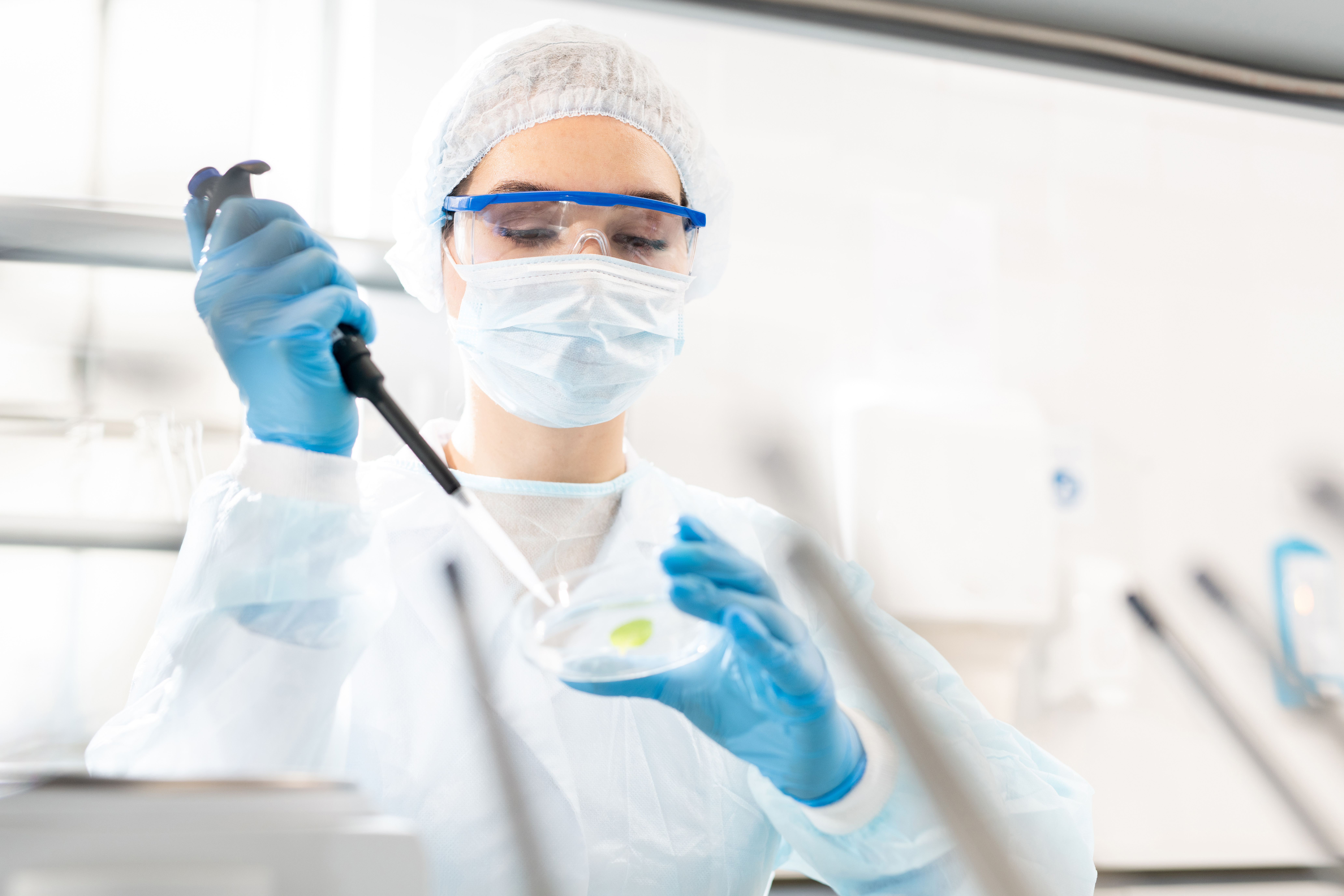 5 Aug, 2022
/
Category:
HealthcareNews
Microbiology
Importance of Microbiology Testing in Medical Devices
Improperly sterilized medical devices can pose a significant risk to patients. As medical devices companies prepare for transition from MDD to MDR, there is increasing focus on Microbiology and Sterilization services to support sterile label claim. April Ambridge, Head of Quality, UK, at Scapa Healthcare, shared her thoughts about the growing market demand for microbiology testing services and how Scapa Healthcare uniquely provides the expertise and suite of services required to help its customers succeed.
Tell us about your role with Scapa and a little bit about your background.
I am a Microbiologist that specializes in Sterility Assurance. I earned my BSC (Hons) degree in Microbiology and subsequently was awarded a Ph.D. in Biomaterials (Clinical Dentistry). I have worked in the medical device industry for my entire professional career and have more than 19 years of experience working within a Quality Control/Quality Assurance environment.
I began my career at Scapa as a Sterilization Scientist and continued to expand my experience throughout several roles in microbiology and sterilization, and then as the Senior Manager for Microbiology and Product Sterility. Today, I am Head of Quality for European Healthcare, including responsibility for the microbiology laboratory at Gargrave as well as sterilization technical support.
Can you briefly explain Scapa's microbiology testing services?
The primary use case for our microbiology testing services is medical device manufacturing, but we also cover a broad spectrum which includes testing consumable items used in a pharmaceutical environment such as bottles or labels; performing bioburden and sterility testing of equipment used in drug discovery environments including laboratories and test centers; and even testing of raw materials.
The Scapa Healthcare Gargrave, UK, site is home to two microbiology laboratories that support customers with services related to new product development of medical devices and validation and testing to support customers' sterile label claims for finished devices.
At a very high level, we are establishing a customer's minimum necessary dose to achieve sterility through our testing. We do dose setting and substantiation studies according to ISO 11137 standards which govern radiation sterilization processes for medical device manufacturers. As part of that process, we're doing bioburden and sterility testing within our ISO-classified sterility suite.
These microbiology services are included as part of Scapa's end-to-end capabilities or are available as stand-alone services. An advantage of the end-to-end offering is that our team is involved in every aspect of the process. Therefore, even though the microbiology testing component occurs at the end of development, we get to know the products quite well. That knowledge can make things smoother during validations and testing.
We have a stand-alone service as well. For example, we travel to customer sites to perform environmental monitoring to help medical device manufacturers illustrate that their facilities meet the required cleanliness to make sterile medical devices. Then, we ultimately test those devices in our lab to validate they are meeting their sterile label claim.
Why is this important in the overall product development process?
I will use a medical device example to detail why this is important in product development. Scapa's microbiology testing services are vital for customers that are manufacturing sterile medical devices because improperly sterilized devices can pose a risk to patients. Our work allows these customers to demonstrate sterile label claims, and for many medical device companies, this is among the last obstacles to clear before a device can be marketed.
The arduous process of designing, developing, and/or manufacturing a sterile medical device doesn't mean anything unless the creator can ultimately demonstrate that the product is sterile at the end of development. As a result, microbiology testing plays an essential role in getting a product to market; it is simply impossible without it.
Why is Scapa's method the optimal choice for these applications?
In terms of pure capabilities, we have modern, state-of-the-art facilities that house multiple areas, such as the microbiology laboratory, media preparation room, and sterility suite. Our well-equipped laboratory facilities are specifically designed to accommodate the type of testing we perform. The purpose-built sterility suite includes an ISO Class 6 room, where sterility testing is completed within an ISO Class 5 environment. In addition, testing complies with ISO 11737, ISO 11137, and ISO/TS 13004 standards/technical specifications.
We also have an on-site gamma irradiation plant next to the laboratory. This is helpful when performing studies for customers such as dose auditing and substantiation because an irradiation dose is required to test the samples and ultimately prove the sterile label claim. Companies that do not have this capability must send the samples to a contract laboratory and may wait several weeks for them to come back, which increases testing lead time.
Furthermore, while there are many options for microbiology testing services, we have found that some of the most critical aspects to achieving maximum success and a speed-to-market advantage comes down to expertise and access to the right people at the right time. These are the primary factors that genuinely set Scapa apart from the rest.
Additionally, Scapa holds the advantage of being nimbler than some of our competitors that operate multiple testing sites. Our team provides a positive, personalized customer experience with interactive, fast, and responsive turnaround times. For example, we can turn around quotes within hours rather than weeks. This flexibility also enables Scapa to take on a product that may be more challenging when it comes to testing.
What capabilities should OEMs look for when choosing a contract manufacturer for microbiology testing?
For starters, OEMs should choose a reputable vendor that offers robust laboratory services with the right certifications or accreditations; for example, our microbiology services are ISO 13485 certified. Beyond capabilities, OEMs should look for a knowledgeable laboratory with substantial industry experience and a reputation for flexibility and reliability.
Please summarize Scapa Healthcare's complete microbiology capabilities.
Key services that Scapa offers for microbiology testing include:
Bioburden validation & testing (to support Gamma and EtO sterilization)
Sterility validation & testing
Sterilization dose mapping
Sterilization dose substantiation
Sterilization dose audits
Microbiology & sterilization consultancy services (to support Gamma and EtO sterilization)
Microbiology & sterilization customized training services
New test method development
Our microbiology laboratory services unit can also support customers with customized services pertaining to new product development of medical devices.

Scapa Healthcare's technical team at the Gargrave site has the expertise to support innovative medical devices' complete product life cycle, from ideation to completion. We implement customized testing methodologies, test trialing, and test validation processes to ensure our work is held to the highest standard in compliance. Learn more here.