Scapa Soft-Pro® Polyurethane Gel
Scapa Healthcare offers Polyurethane Gel adhesive technology as part of the Scapa Soft-Pro® Adhesives portfolio. While each technology type serves its own purpose, Polyurethane Gel bridges the gap between Silicone Gels and Acrylics due to its adhesion level. Featured attributes include secure fixation, high breathability, and gamma sterilisation, among others. Based on those characteristics, Polyurethane Gel is suited for a wide range of medical applications.
Scapa Healthcare brings a level of knowledgeable experience with leading types of adhesives in addition to Polyurethane Gels. Our Scapa Soft-Pro® Adhesives portfolio also includes Silicone Gel, Hydrocolloids, Hydrogels, and Acrylics. Our team of experts can recommend the appropriate adhesive formulation that is most beneficial to our customer. For more detailed information on our Polyurethane Gel adhesive technology, contact us today.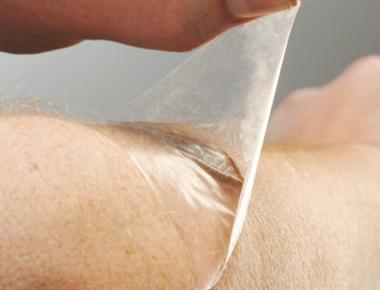 Features
Low trauma upon removal

Highly breathable

Little-to-no residue upon removal

Secure fixation


Suitable for sensitive skin
Substrates Coated or Produced
PU foams

PU films with PE Carrier

Melt Blown PU Non-Woven


Hydrophillic PU Foams
Applications
Advanced wound care

First aid

IV fixation

Medical device fixation


Devices for sensitive skin